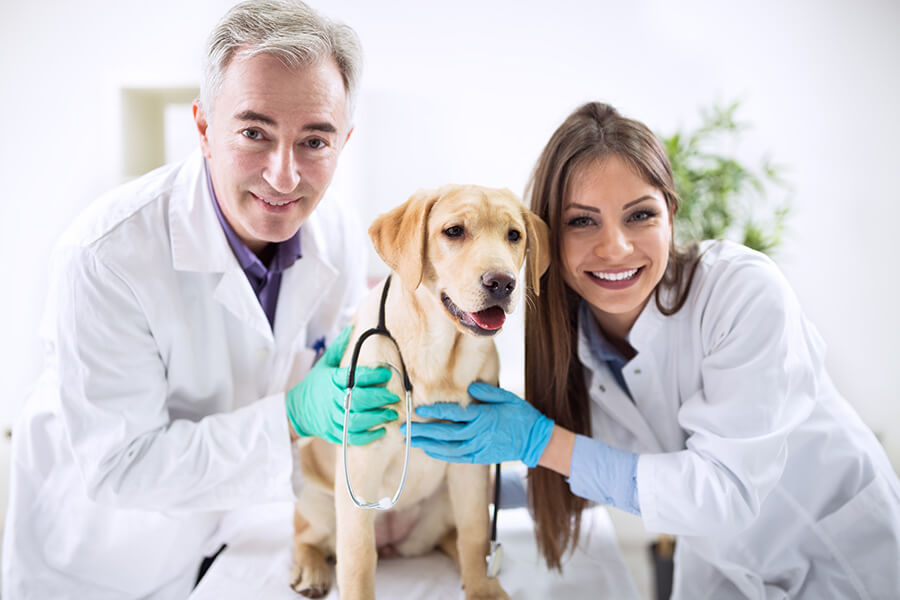 Our Approach
As a new or existing client of our Animal Hospital in Clearwater, you can expect our full attention to your pets' needs.
When you arrive for your appointment, you will be greeted warmly, and we'll usher you into an examination room after checking in your pet.
Our goal is to treat your pet with the utmost respect and care.
Our caring and compassionate veterinary care team!
Meet the Veterinarians & Team of All Pet Care Animal Hospital in Clearwater!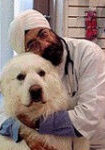 Dr. Gursagar Singh
Dr. Gursagar Singh hails originally from Punjab, India, where he graduated from the College of Veterinary Medicine at Punjab Agricultural University.
Dr. Singh came to United States in 1982 with a love of animals and a strong desire to deliver the very best pet care.
Dr. Singh started practicing in 1986. To fulfill that desire, Dr. Singh set forth to build this area's finest, state-of-the-art veterinary hospital. His dream was realized with the building of All Pet Care Hospital in 1995.
Dr. Singh's commitment to humanity serves him well in the long hours he spends caring for his patients. Outside work, Dr. Singh enjoys spending time with his wife and three children.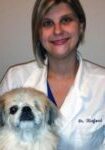 Dr. Jammie Rixford
Dr. Jammie Rixford is a Florida native and she never plans to leave the warm sunny beaches.  Since early childhood she has always wanted to be a veterinarian.  Her education started right here in the Tampa Bay area; receiving a Bachelor of Science degree in Biomedical Science from the University of South Florida and continued her education at Ross University School of Veterinary Medicine.  Her clinical year (4th year of vet school) was completed at the University of Florida, Go Gators!
If Dr. Rixford looks familiar, it's because she has been a part of the All Pet Care team before becoming a Doctor.  She was a technician for Dr. Singh during her undergraduate studies and she finally returned home to All Pet Care in 2012.  Dr. Rixford enjoys many areas of Veterinary Medicine.  Her special interest are internal medicine, ophthalmology, dentistry, soft tissue surgery and integrative medicine.
Dr. Rixford lives in Largo, with her fiance (soon to be husband, April 2015) Jason Baldridge.  Dr. Rixford loves to be at the beach, read, cook and spend time with her family and friends.  Jason and Dr. Rixford have six furry children; Tiffany, a pekingese, and 5 cats, Freddy, Mr. Whiskers, Missy, Jezabelle and Tuffy.

Dr. Roy T. Faulkner
Dr. Roy Faulkner is a 1971 graduate of the College of Veterinary Medicine, Auburn University. Prior to attending Auburn University and obtaining his DVM degree, Dr. Faulkner attended the University of Florida where he graduated (1967) with a BS degree in Animal Science. In 1976, Dr. Faulkner attended the University of Minnesota College of Veterinary Medicine where he completed a one year surgical internship, a three small animal surgical residency and completed a masters degree in small animal veterinary medicine.
Dr. Faulkner has a board range of experience in veterinary medicine, from general small animal practice, serving in the US Army veterinary corps, teaching at the University of Minnesota College of Veterinary Medicine, providing surgical services for the SPCA of St. Petersburg, managing the Animal Emergency Clinic in St. Petersburg, Florida and of course providing surgical services at All Pet Care Hospital.
Dr. Faulkner can provide a wide range of surgical procedures, both soft tissue and orthopedic. His services can provide surgical expertise that may not normally be available at other veterinary hospitals. His goal is to provide quality surgical care by maintaining the highest standards for the treatment of pets. As a result, All Pet Care Hospital is able to provide pets the excellent veterinary surgical care.
Next Steps...
We're pleased to provide exceptional vet care for your pets! Please call us at 727-442-9111 to speak to one of our caring veterinary staff members!